Last Friday, I was lucky enough to watch another batch of Flatiron School students graduate. After three months of totally appropriately long lectures from Steven Nunez, many many late nights debugging with Antoin Campbell and a constantly inspiring amount of hard work and community-building, the students of the Web-0416 Web Immersive class are being let loose on the world.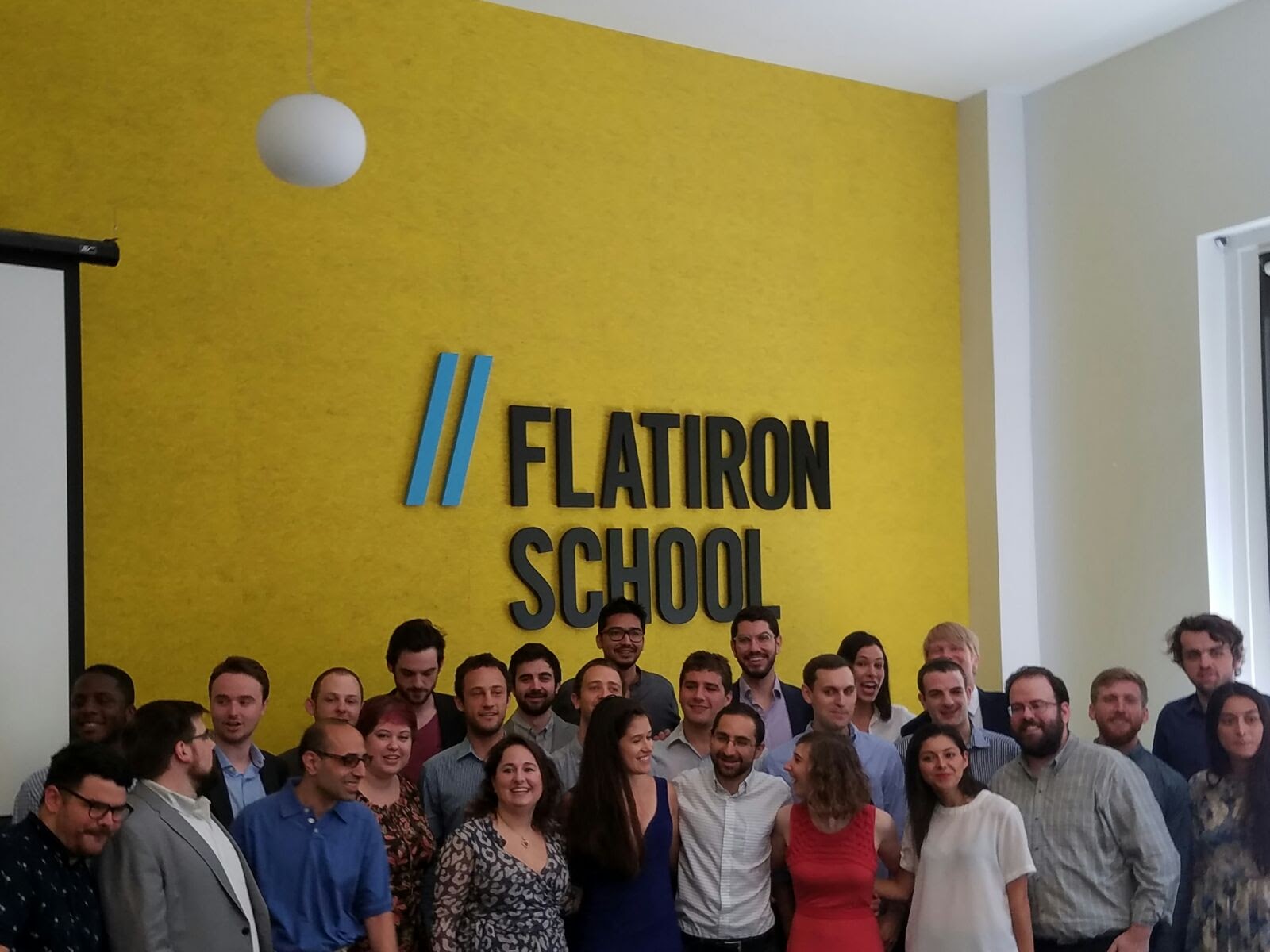 Every semester, I'm blown away by the projects that our students are able to build, usually in just one short week. This time around, all these lovely people (see above) built amazing Rails API + Ember applications in just a few days. We put on a "science fair" to show off some of these projects––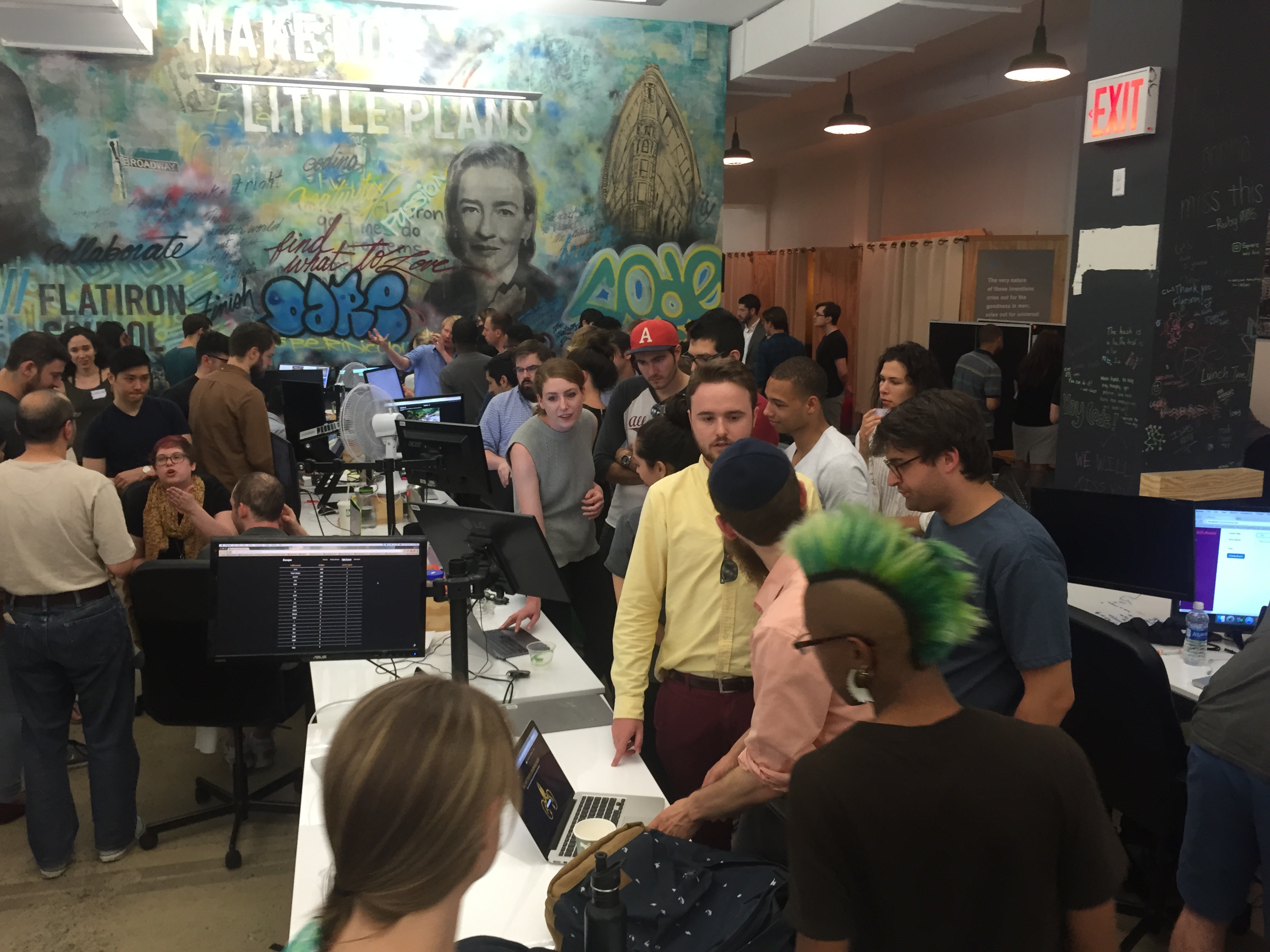 But I still feel the need to show off their projects a little bit more. So, please do yourself the favor of checking out the freshly deployed Flatiron Gallery, and browse these awesome creations to your heart's content!